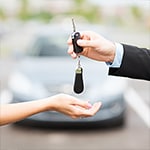 Alderson European Motors wants to make sure that you are well educated on the process of buying a used vehicle. These tips will ensure that you're making a wise financial decision that will serve you well.
Set a budget that you can afford, and make sure that you stick with your budget. You might fall in love with a used vehicle that you can't comfortably afford. Make sure you don't make an impulse buy.
Go on a test drive to see if the used vehicle you're considering is a good fit.
Look at a vehicle history report for each vehicle you are strongly considering. You can use this information to find out if a vehicle has been involved in an accident, if there's been any major repairs and what the actual mileage of the vehicle is.
Take your time so you can pick the best vehicle on the market.