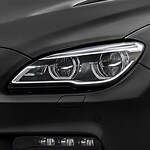 The BMW 6 Series has been considered a premier luxury vehicle for a long time. Each year, the 6 Series continues to impress buyers with its range of tech, luxury and performance features. The 2020 model will once again impress car buyers as it has many impressive features.
The 2020 BMW 6 Series has many impressive interior features. These include a variety of standard features that rival upgrades in comparable cars. These features include a 10.2-inch touch screen, a 12-speaker audio system, and Apple CarPlay connectivity. Drivers will also appreciate the standard safety features. These include head-up display, a cross traffic alert and blind spot monitoring and rearview camera. All of these features help to ensure that you are safe behind the wheel.
When you are looking for a new car, you should come to Alderson European Motors. At Alderson European Motors, you can learn a lot more about the impressive features and test-drive the 6 Series today.